Berisi jurnal jurnal yang diterbitkan oleh seluruh Civitas di lingkungan Universitas Sebelas Maret.
A B C D E F G H I J K L M N O P Q R S T U V W X Y Z All
PRIMA: Journal of Community Empowering and Services
PRIMA: Journal of Community Empowering and Services (PRIMA JCES). Kata-kata PRIMA  dalam PRIMA JCES merupakakan singatan dari Pemberdayaan dan Rekayasa Ipteks untuk Masyarakat Agraris. PRIMA JCES (ISSN: 2579-5074) adalah Jurnal yang diterbitkan oleh Fakultas Pertanian, Universitas Sebelas Maret Surakarta. PRIMA mencakup semua hal terkait dengan pemberdayaan masyarakat, termasuk di dalamnya adalah di bidang pertanian. PRIMA berupaya menjadi wadah publikasi kegiatan pengabdian masyarakat.
PRIMA terbit secara online 2 (dua) kali setahun yaitu pada periode Januari-Juni  dan Juli-Desember.
View Journal | Current Issue | Register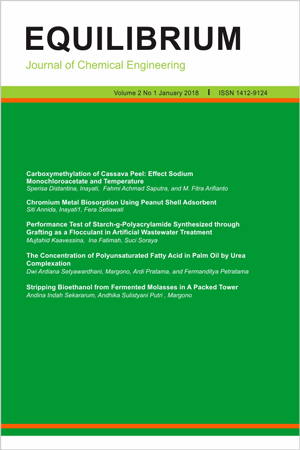 EQUILIBRIUM Journal of Chemical Enginering
Equilibrium Journal of Chemical Engineering merupakan jurnal ilmiah Teknik Kimia dengan tema naskah yang diterbitkan mencakup: Kinetika Dan Reaksi Kimia, Thermodinamika, Teknologi Pemisahan, Material, Energi Baru Dan Terbarukan, Pemodelan Dan Pilot Plant, Perancangan Dan Rekayasa Proses, Teknologi Lingkungan. Naskah ilmiah yang disajikan dapat berupa artikel hasil penelitian atau artikel review
Equilibrium Journal of Chemical Engineering diterbitkan oleh Program Studi Teknik Kimia, Universitas Sebelas Maret sejak Tahun 2001 dengan nama Ekuilibrium ber-ISSN 1412-9124 (2007) dan terbit dua kali dalam setahun.  Mulai tahun 2018, dilakukan penggantian nama menjadi Equilibrium Journal of Chemical Engineering dengan nomor e-ISSN 2622-3430 (2018) sekaligus perpindahan domain dari https://jurnal.uns.ac.id/ekuilibrium menjadi https://jurnal.uns.ac.id/equilibrium
View Journal | Current Issue | Register
Mekanika: Majalah Ilmiah Mekanika
"Mekanika: Majalah Ilmiah Mekanika" is an open-access journal published by Mechanical Engineering Study Program, Faculty of Engineering, Universitas Sebelas Maret. Mekanika invites scholars, researchers and practioners who have interest in mechanical engineering to publish their articles and also provides forums for them to share their works and knowledge. Mekanika focuses on the area of materials engineering and science, design, energy, manufacturing and construction but is not limited to. Both English and Bahasa are accepted in this journal.
Mekanika has two issues every year (March and September); each issue consists of at least 5 articles, and we aim to publish more frequently in the future.
DOI: 10.20961/mekanika
View Journal | Current Issue | Register
Verstek
Jurnal Verstek is a peer-reviewed journal published by Procedural Law Department, Faculty of Law, Universitas Sebelas Maret three times a year in April, August, and December. This Journal aims primarily to facilitate undergraduate students paper  over current developments on procedural law issues in Indonesia as well as to publish innovative legal researches concerning Indonesian procedural laws and legal system. It provides immediate open access to its content on the principle that making research freely available to public support a greater global exchange of knowledge.
The scope of the articles published in this journal deal with a broad range of topics in the fields of Procedural Law, included but not limited to
legal construction of procedural law
critical construction of procedural law in practice
trends and changes in procedural law
the technical challenges faced in proedural law
The Editorial Board invites the submission of essays, topical article, comments, critical reviews, which will be evaluated by an independent committee of referees on the basis of their quality of scholarship, originality, and contribution to reshaping legal views and perspectives.
View Journal | Current Issue | Register
BELLI AC PACIS
Modern international law in the last few decades has experienced very rapid development, this is characterized by the emerge of the State in a modern sense, as well as a legal system that regulates relations between countries and international legal entities with each other. Relations between countries are no longer limited by absolute sovereignty, for example in the case of war crimes, the international community could sue countries or even individuals to be responsible for these actions based on universal principles. Recently, State practices is shifting from the hard law legal system to soft law which can be an alternative solution in breaking the deadlock when international political compromises are difficult to realize. Various international law development shows that there is a need for the international community to form a legal system that is acceptable to all parties, especially the State as a subject of international law par excellence. Therefore, the Belli ac Pacis Journal presents the multifarious developments in contemporary international law as a study of current State practices. The Belli ac Pacis Journal encompasses Public International Law, International Law of the Sea, International Humanitarian Law, International Environmental Law, International Criminal Law, International Organizational Law, International Dispute Settlement Law, Diplomatic Law, Air and Space Law, International Trade Organization Law, ASEAN Law, and International Economic Law.
View Journal | Current Issue | Register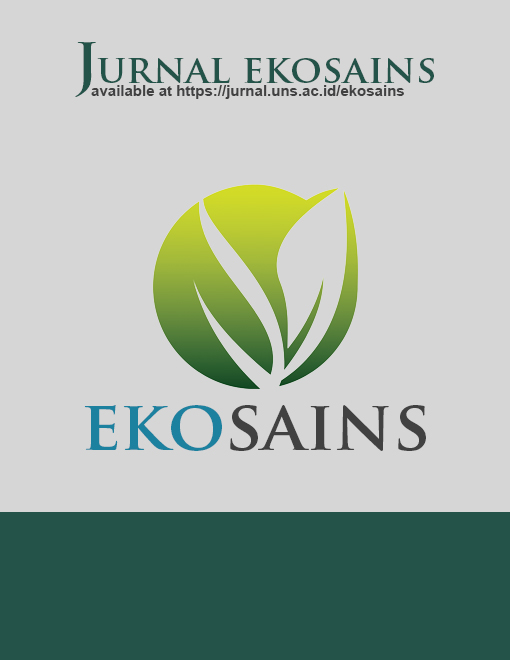 Ekosains
Jurnal Ekosains
View Journal | Current Issue | Register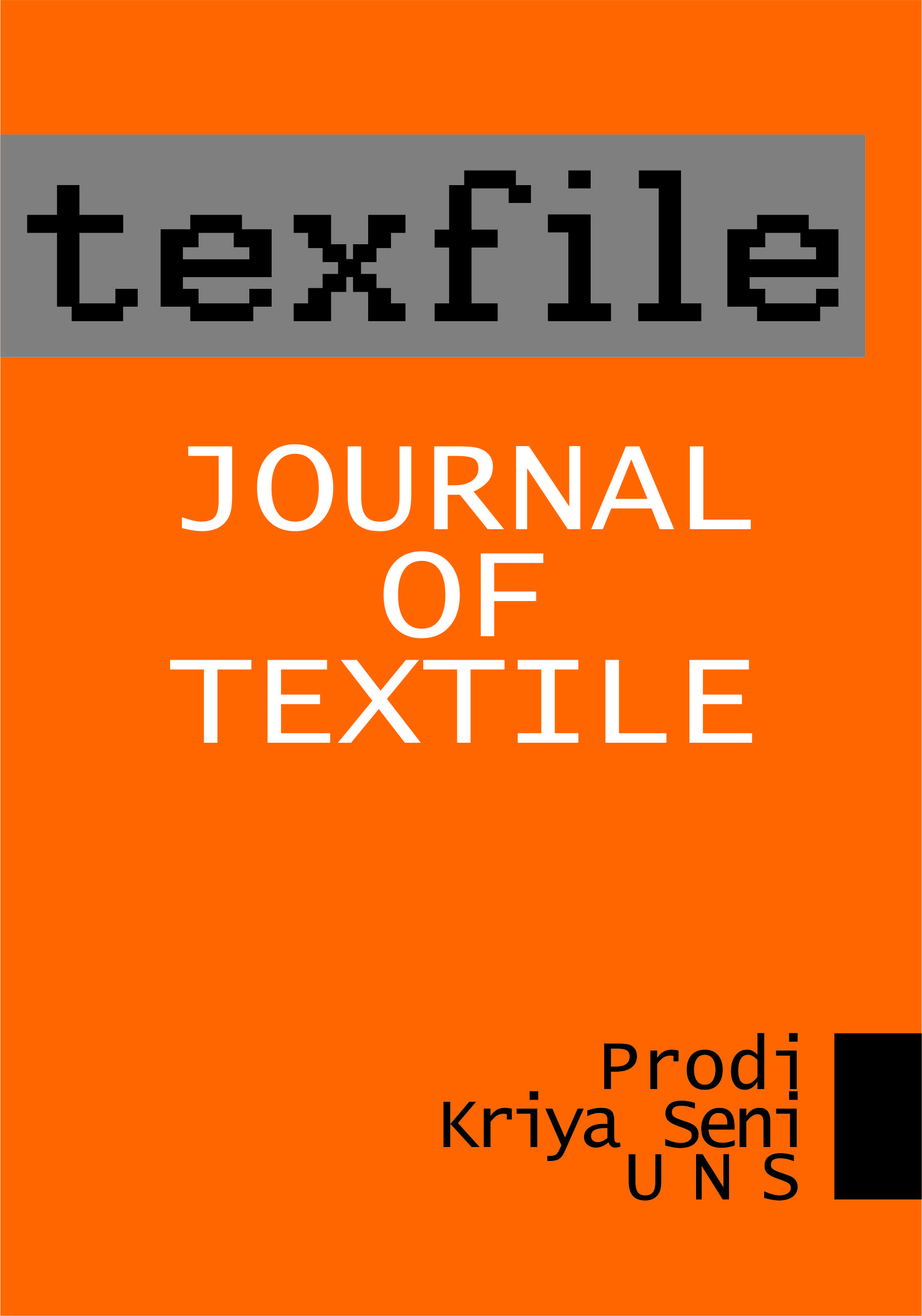 TEXFILE Jurnal Ilmiah Tekstil
TEXFILE Journal of Textile memfokuskan pada tulisan ilmiah yang berkaitan dengan tekstil pada wilayah kriya, desain, seni, maupun budaya. Artikel berupa hasil penelitian, proyek inovasi, aplikasi teori, atau gagasan konseptual.
View Journal | Current Issue | Register
Indonesian Journal of Applied Statistics
Indonesian Journal of Applied Statistics (IJAS) is a journal published by Study Program of Statistics, Universitas Sebelas Maret, Surakarta, Indonesia. This journal is published twice every year, in May and November. The editors receive scientific papers on the results of research, scientific studies, and problem solving research using statistical method. Received papers will be reviewed to assess the substance of the material feasibility and technical writing.
Indonesian Journal of Applied Statistics (IJAS) is included in Google Scholar, Crossref, Garuda, and Mendeley database. 
View Journal | Current Issue | Register
Social, Humanities, and Educational Studies (SHEs): Conference Series
Social, Humanities, and Educational Studies (SHEs): Conference Series is a peer-reviewed interdisciplinary journal with broad coverage, consolidate basic and applied research activities by publishing the proceedings of the conference in all areas of the social sciences, humanities and education.
View Journal | Current Issue | Register
Teknodika
Teknodika menerbitkan kajian, analisis, dan penelitian tentang perancangan, pengembangan, pengelolaan, pemanfaatan, dan evaluasi dalam bidang Teknologi Pendidikan yang berkaitan dengan peningkatan kinerja dan memfasilitasi belajar di lembaga pendidikan formal, non-formal dan informal serta lembaga-lembaga pelatihan. Teknodika terbit 2 kali dalam setahun pada bulan Maret dan September. Adapun topik yang masuk kategori ini meliputi: 
Media Pembelajaran 
Model Pembelajaran 
Sumber Belajar 
Pendidikan Jarak Jauh 
E-Learning dan Online learning 
Analisis Kurikulum 
dan topik lain yang relevan
View Journal | Current Issue | Register
1 - 10 of 101 Items