---
---
BESTUUR  is a peer-reviewed journal published by Department of Administrative, Faculty of Law, Universitas Sebelas Maret Surakarta. It published twice a year (August and December). Bestuur is an open access and peer-reviewed journal that aims to offer an international academic platform for cross-border legal research in Administrative Law, particularly in developing and emerging countries. 
Bestuur focuses on administrative law at global, national, regional, and local levels worldwide. The journal addresses specific issues on tax law, consumer protection law, environmental law, medical law, spatial law, labour law, agrarian law, transportation law, mining law, energy law, administrative, and legal justice. Bestuur publishes peer-reviewed while increasing the efficiency of the process.
In addition, Bestuur also covers legal research in constitutional law with specific topics such as separation of powers and procedural due process, the structure and workings of the various agencies, procedural requirements for adjudication and rulemaking, enforcement discretion, methods of enforcement, government tort liability, freedom of information, and state finance. 
The journal warmly welcomes contributions from scholars with related disciplines. Novelty and recency of issues, however, are the priority in publishing.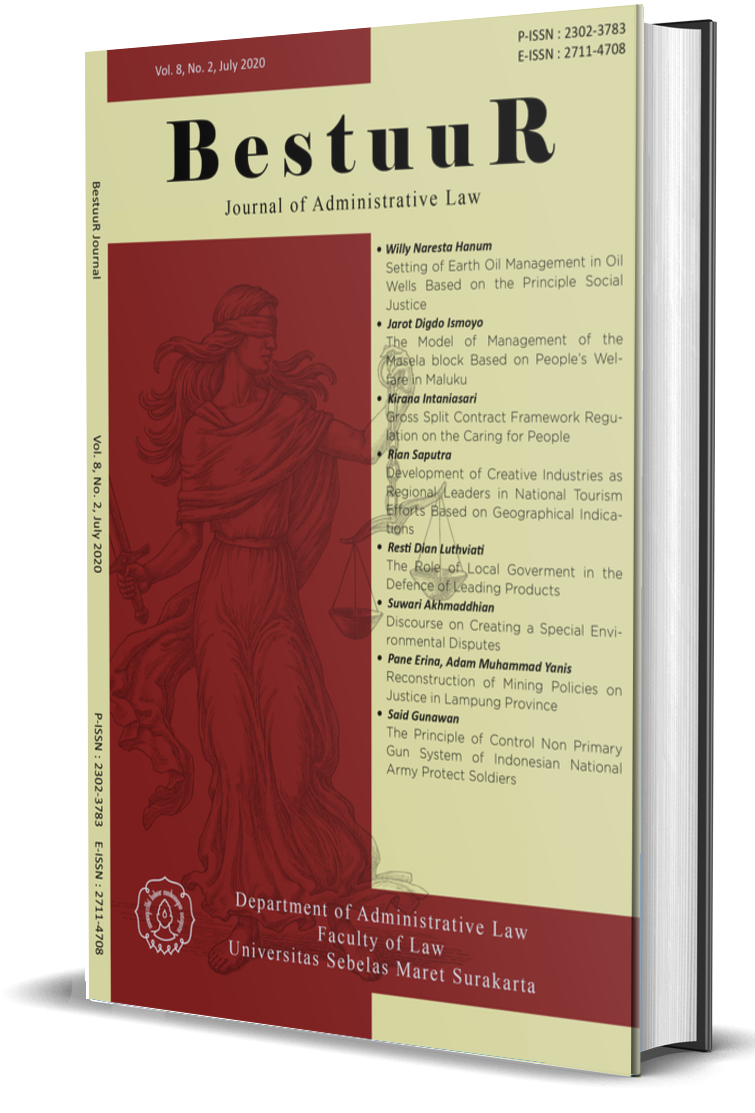 Announcements
No announcements have been published.
Vol 10, No 1 (2022): Bestuur
Table of Contents
Articles