Habitus Journal is published by the Sociology-Anthropology Education Study Program, FKIP, Sebelas Maret University (UNS). Published twice a year ie 1st Edition: January-June and 2nd edition: July-December. The Habitus Journal focuses on theoretical studies and analysis of research results in the fields of education, social and culture.

Journal Title
  : Habitus: Jurnal Pendidikan, Sosiologi dan Antropologi

Frequency     
:
2 issues per year
DOI                  
: https://doi.org/10.20961/habitus.v3i2.35716 
Online ISSN   : 

2597-9264

Publisher : 
Program Studi Pendidikan Sosiologi Antropologi FKIP, Universitas Sebelas Maret
Citation Analysis : 
Announcements
No announcements have been published.
Vol 4, No 1 (2020): Habitus:Jurnal Pendidikan, Sosiologi, dan Antropologi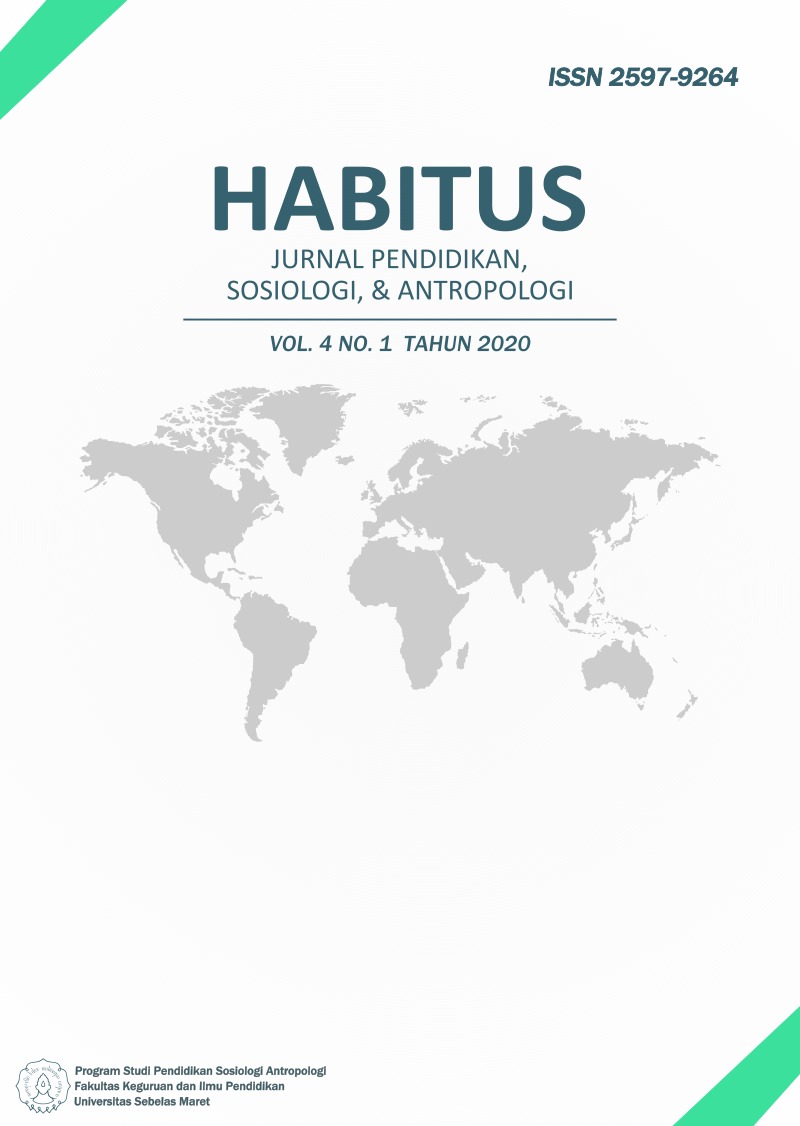 Jurnal Habitus Volume 4 Nomer 1 2020 merupakan terbitan terbaru dari jurnal habitus pada bulan November 2020. Artikel-artikel dalam terbitan terbaru di Jurnal Hbitus merupakan hasil dari Penelitian Tindakan Kelas oleh para guru sosiologi dan antropologi.