The site contains all peer-reviewed Journals published by Universitas Sebelas Maret.
A B C D E F G H I J K L M N O P Q R S T U V W X Y Z All
Teknodika
Teknodika (p-ISSN: 1693-9107 & e-ISSN: 2656-6621) is peer reviewed journal of educational technology research which publishes  reviews, analysis, dan empirical research on designing, developing, managing, utilizing and evaluating educational Technology to facilitating learning and improving performance in both formal and informal educational settings. 
Teknodika is is a nationally accredited scientific journal with the predicate of Sinta in 3rd rank which published by Master Program of Educational Technology Faculty of Teacher Training and Education, Universitas Sebelas Maret, Indonesia in collaboration with Asosiasi Program Studi Teknologi Pendidikan Indonesia (APS-TPI) & SEAMEO Regional Open Learning Centre (SEAMOLEC) which publishes Twice a year on March and September. We call for international authors to contribute for priority, quick, and highly disseminated publication. Our journal is a member of crossreff by doi : 10.20961/teknodika, and has been indexed and abstracted in various indexing databases: Science and Technology Index (Sinta) | Google scholar | Garuda | Dimension | Index Copernicus | Crossref | ROAD | Moraref | Directory of Research Journals Indexing (DRJI) | Indonesia One Search (IOS) 
Focus & scope includes: Learning Media, Learning Resources, E-learning, Distance Learning, Online Learning, Learning Evaluation, Instructional Design, Learning Models, Learning with TPACK Approach (Technological Pedagogical Content Knowledge), and other relevant topics in the field of Educational Technology.
View Journal | Current Issue | Register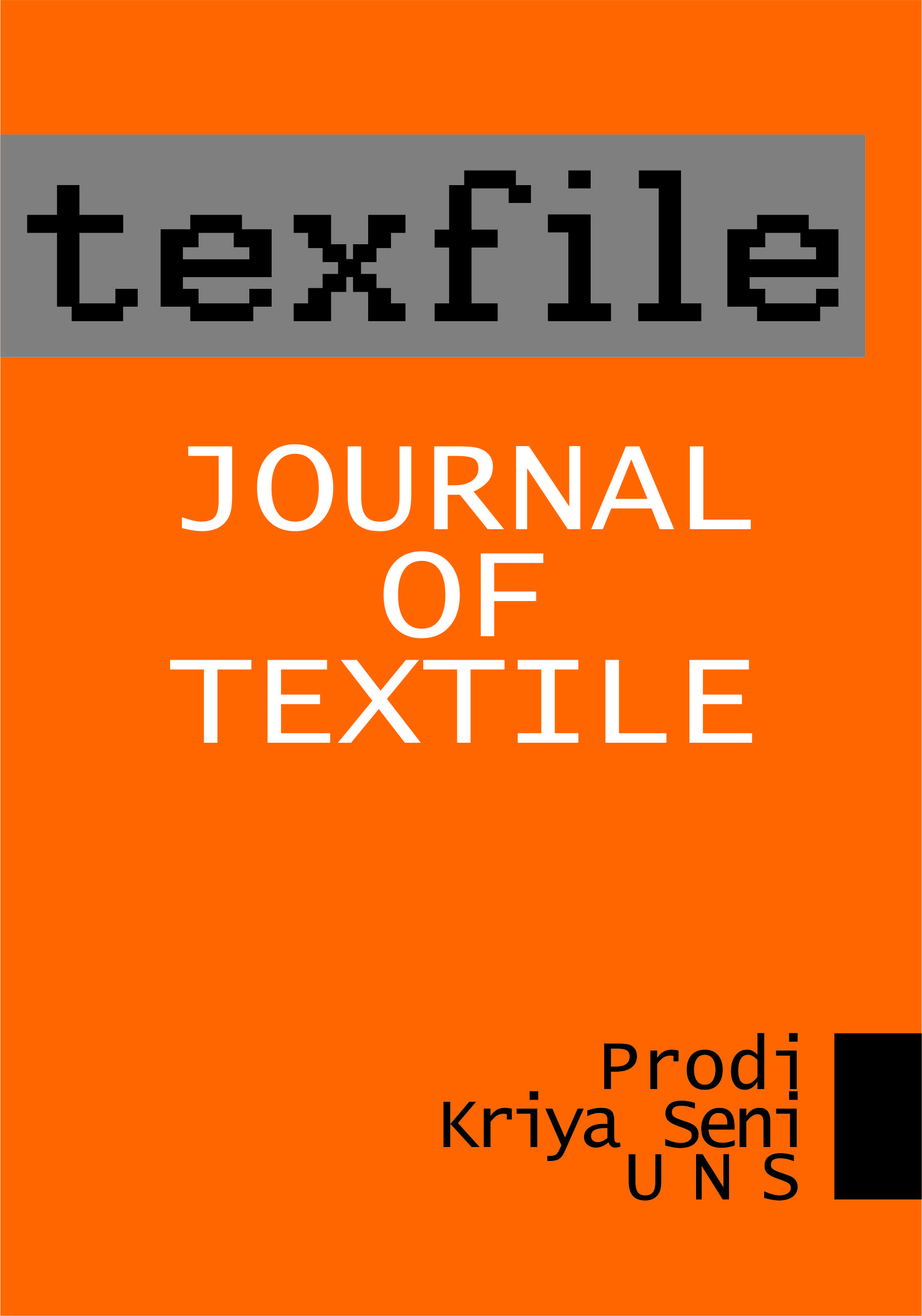 TEXFILE Jurnal Ilmiah Tekstil
TEXFILE Journal of Textile memfokuskan pada tulisan ilmiah yang berkaitan dengan tekstil pada wilayah kriya, desain, seni, maupun budaya. Artikel berupa hasil penelitian, proyek inovasi, aplikasi teori, atau gagasan konseptual.
View Journal | Current Issue | Register
Translation and Linguistics (Transling)
Translation and Linguistics Initials: TranslingFrequency: Three issues per yearDOI: Prefix 10.20961 Editor-in-chief: Dr. F.X. Sawardi, M.Hum.Managing Editor: Dr. Wiwik Yulianti, M.Hum. Publisher: Magister Program of LinguisticsTranslation and Linguistics (Transling) is published by Universitas Sebelas Maret (UNS). It is a research journal which publishes various research reports, literature studies and scientific writings on phonetics, phonology, morphology, syntax, discourse analysis, pragmatics, anthropolinguistics, language and culture, dialectology, language documentation, forensic linguistics, comparative historical linguistics, cognitive linguistics, computational linguistics, corpus linguistics, neurolinguistics, translation, psycholinguistics.